Cancer is the second leading cause of death in the United States and in Virginia. Our investigators, in partnership with scientists across VCU, are working to better understand and leverage the ways the immune system recognizes and destroys cancer cells and tumors.
Our basic science research examines the interaction between biological factors and cancer-causing mutations, such as the role of bile acids in the liver's signaling pathways and how they contribute to liver cancer and biliary tumor growth. Translational studies aim to improve cancer treatment through adoptive T-cell therapy and other immunotherapies.
In collaboration with partners such as Massey Cancer Center and the Stravitz-Sanyal Institute for Liver Disease and Metabolic Health, our faculty, students and trainees conduct cutting-edge studies spanning the following areas related to cancer biology and immunology:
Immunobiology of breast cancer
Immunobiology of liver cancer
Immunotherapy and vaccine development
Microbes and carcinogenesis
Tumor biology and cell signaling
Labs and Facilities
As members of the broader VCU research community, students and faculty in the department have access to state-of-the-art core facilities across the MCV Campus. This includes the Flow Cytometry Shared Resource, which offers multiple flow cytometers and other cutting-edge instruments and technologies.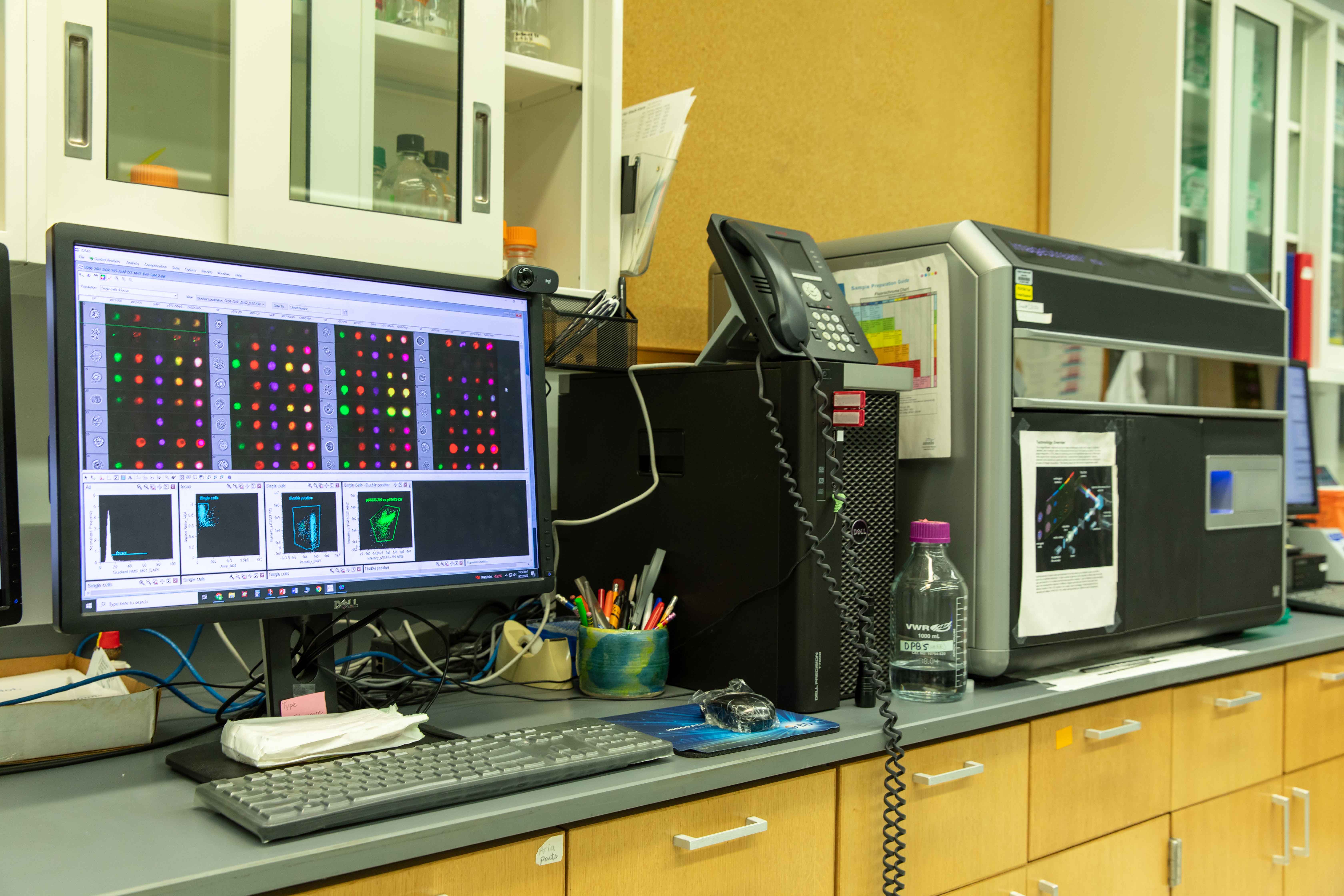 Explore faculty research interests and recent publications by clicking the photos below.