The study of immunology and the practice of medicine are inextricably linked, with findings that are essential to understanding, treating and preventing diseases.
Whether investigating the immune responses involved in pregnancy-related conditions or the pathology of asthma and other allergic diseases, our researchers are dedicated to unraveling the complexities of the immune system and applying this knowledge to improve patient care. Other areas of interest within this research group include:
Autoimmunity and immunometabolism
Immune mechanisms of allergic diseases and asthma
Reproductive immunology
T-cell therapy and vaccine development
Labs and Facilities
As members of the broader VCU research community, students, trainees and faculty in the department have access to state-of-the-art core facilities across the MCV Campus. This includes the Flow Cytometry Shared Resource, led by faculty member Rebecca Martin, Ph.D., which offers multiple flow cytometers and other cutting-edge instruments and technologies.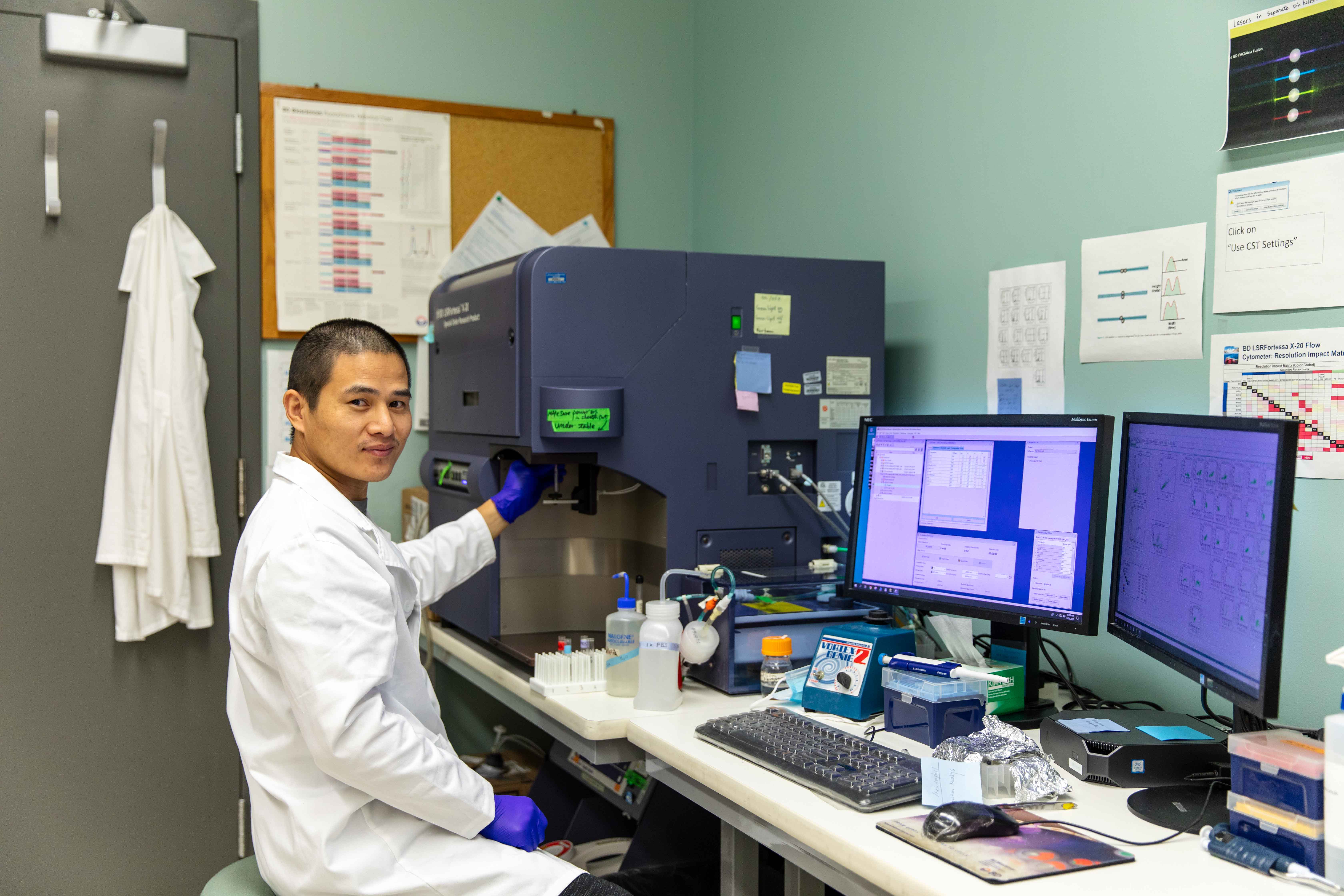 Explore faculty research interests and recent publications by clicking the photos below.